The Origins of the Georgia Tech Flying Club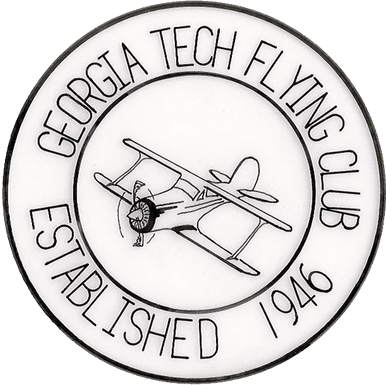 The Georgia Tech Flying Club was conceived in the early part of July 1945 when J. M. Hoffman, a student who had returned to school following WWII to finish his architectural training, approached Professor L. V. Johnson of the Aeronautical Engineering Department. From this short and vague discussion began a series of meetings which had as their goal the formation of a flying club.
On July 27, 1945, a meeting was held for those interested, and about forty men attended. Having this assurance that enough men were interested, Professor Johnson contacted companies in the Atlanta area. Several companies replied, offering the use of their planes at the rate of $6.00 per hour. A second meeting with the students established that this price was acceptable, and Southern Airways, Inc., at Candler Field (now Hartsfield-Jackson Atlanta International Airport) was the selected company.
The rental arrangement with Southern began in September 1945, and apparently was satisfactory; records indicate that the relationship continued into 1948.
After the war, thousands of airplanes were declared surplus, and Georgia Tech got four:
a German Focke-Wulf fighter (not flyable),
a Messerschmidt fighter (not flyable),
a B-29 (not flyable),
and finally, in May 1948, an almost new Stearman PT-17, tailnumber NC1208M
The PT-17, a trainer, was set aside for use by the flying club.
The acquisition of an airplane apparently required a more formal organization of the club, and the first "constitution, by-laws, and rules of order of the Georgia Tech Flying Club" were drawn up in May 1948, by Bill Graham. The preamble stated that the club was "an association for the promotion of aviation by providing flight time, flight instruction, and other aviation activities at minimum expense to all who have a real interest in flying regardless of their previous experience."
The Club's Early Developments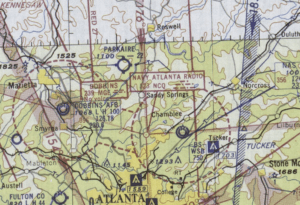 The Stearman was flown at cost (about $12 per hour). Financial arrangements were made that allowed bills to be paid by a special school account, and members reimbursed the account for their flight charges each month. It was at this time that Mr. R. B. Logan became a faculty advisor to the club and handled the financial arrangements with the school.
The Stearman proved an undesirable plane for training, and after less than a year, it was sold to Delta Airlines (then still in the crop dusting business) for $500.
The club acquired a used Aeronca, NC1650E, in 194X but it soon needed an engine overhaul and a complete fabric recovering, so the club traded it for another, later model Aeronca, N83845.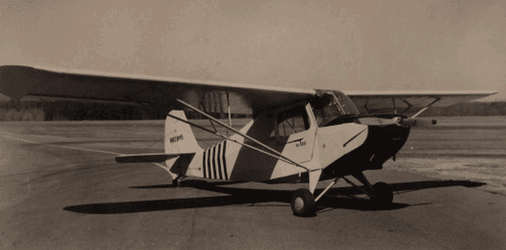 In 1952, after moving flying operations from Parkaire Field to Fulton County Airport, N83845 was recovered and had its engine rebuilt by Club members under the supervision of a licensed A&P mechanic who was also a Club member.
As the Club continued to operate airplanes and deal with banks for financing, in March 1959, the Georgia Tech Flying Club was incorporated in Georgia as a non-profit organization.